In Stock, Ships 1-2 days
Regular price
$649.00 USD
Regular price
Sale price
$649.00 USD
Unit price
per
Sale
Sold out
In-Store Layby
Talk With Our Product Expert
FM–signal, line-in, wireless audio and disk mode



folding handle that holds antenna and doubles as stand
up to a week of normal listening at full charge
uv resistant paint
compatible with ortho remote
The magic radio.
introducing OB–4, the portable high fidelity loudspeaker with two 4'' bass drivers and a pair of neodymium tweeters that deliver crystal clear, open natural sound with 38 watts per channel — that's around 100 decibels of incredible sounding stereo. listen using line input, bluetooth, FM radio and disk. the interface is minimal, with only the things you really need. yet if you look below the surface, there's a lot more than meets the eye.
what's all the hocus pocus about?
have you ever wished you could instantly rewind when listening to the radio, to hear the title of the song just played? OB–4 continuously memorises everything you listen to on an endless looping tape*.rewind, time-bend and loop at the flick of your fingertips. on purpose or by accident. instant rewind on radio is just one of the OB-4's magic tricks.
natural sound
four tailor-engineered speaker elements deliver pure quality sound and a stereo field that fills the entire room. a flow-optimised bass reflex duct delivers deep natural bass.
72 hrs listening
how about normal radio listening for a week without charging? the high capacity lipo battery delivers about 8 hours of noise at max volume, or an average of 40 hours on a single charge
the wireless part
the OB–4 hardware platform supports both high-definition bluetooth classic and bluetooth low energy standards. works with ortho remote for wireless volume control.
smart antenna
we've spent years fiddling with the antenna so you won't have to. and for those tricky listening places, we've included a fine-tuned smart spiral antenna that neatly integrates in the handle.
motorized userinterface.
use your fingers to grab, spin and interact with the sound. digital-motion controlled volume knob and tape reel. we call it the next level of user experience.
turn your mind on with disk mode.
if you skip the traditional inputs like line in, bluetooth and FM radio, you end up in disk mode. this is where we will continuously develop new experimental features for the OB–4. it's our public research space, where we allow ourselves to explore and prototype everything that this media-instrument, as we like to call it, can become. for now, there are three functions on the disk; ambient, karma and metronome.
the handle-stand
designed to be played outdoors, in public spaces and at high volume; carried on one shoulder with speaker elements facing the head. note: it is assumed that passers-by share the same musical taste. or why not give it a home in your kitchen? with any luck, the iconic handle makes it a breeze to carry anywhere, and can even be used as a stand for a more relaxed listening position.
Important Note: It comes with a US power cable but can be replaced with any NZ/AU cable. If you need further assistance with this, please feel free to contact our support team for this matter. 
Share
View full details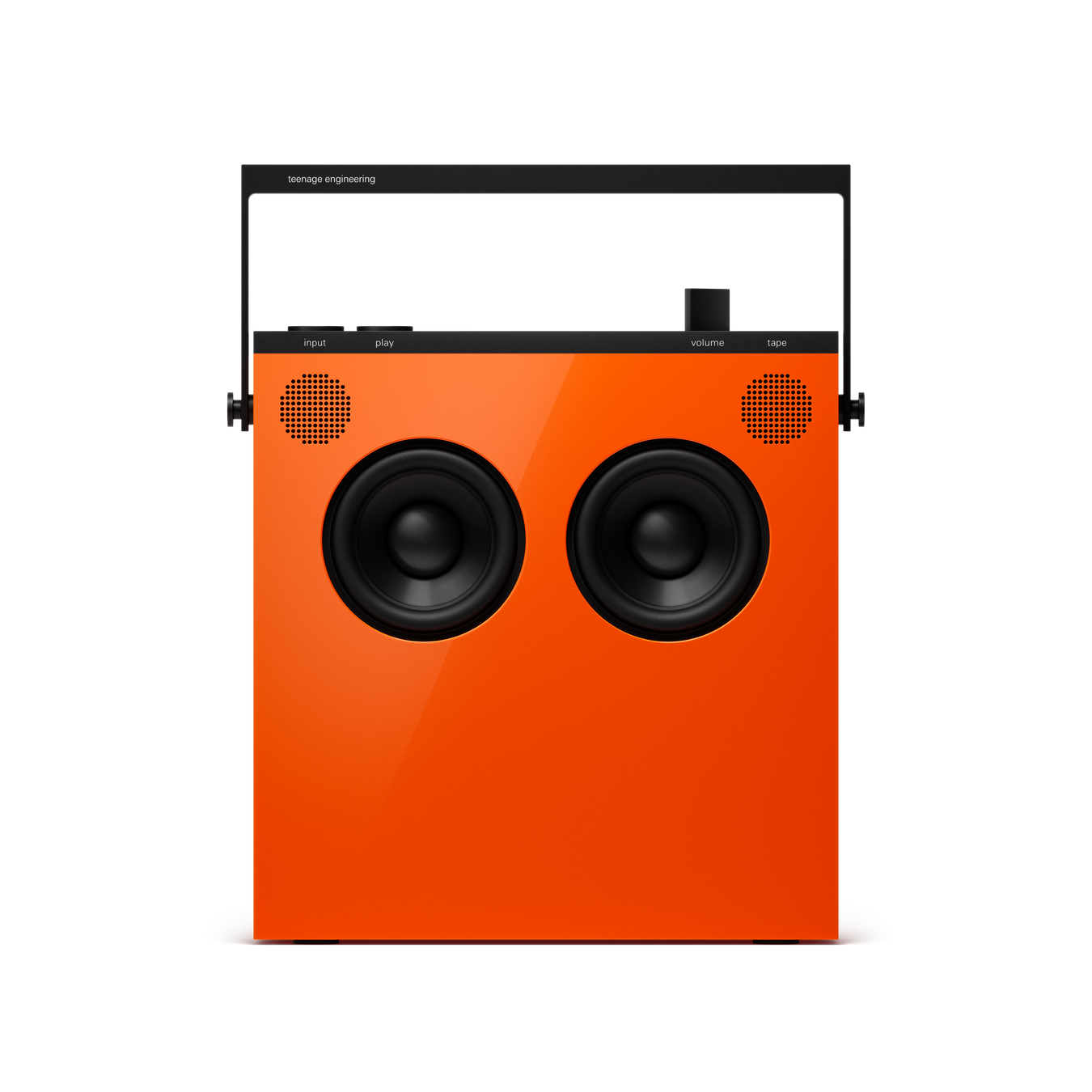 FAQ
Are you an authorized reseller?

YES! We are an authorized reseller in New Zealand.
Are you a NZ registered company?

YES! 100% NZ Owned & Operated.

Company Name: GROOV Creator Limited

NZBN: 9429049024326

GST No. 133-570-802
Where are you located?

We are based in Fendalton, Christchurch, New Zealand.
Do you ship from New Zealand?

YES, We ship all orders from our office here, in Christchurch, NEW ZEALAND.
Can I pick up my order?

Simply select "Pickup" at checkout, then complete your purchase online.

Once you've placed your order, we will send you the notification email then you can schedule a pickup.

Important note: If the product is on backorder, we will contact you when it is ready for pickup. If you would like to check if the items in your order are in stock, we recommend you go to each product page.

See available date & time here
How long does it take to dispatch my order?

We dispatch in-stock items within 1 business day. Orders placed during a weekend or public holiday will be processed the next business day.

Important Note: If the product is not in our inventory, please see an estimated delivery on each product page.
Can I pay with Afterpay, Zip or Laybuy?

Absolutely YES! You can select your preferred payment option at checkout.

See our payment options here
Do you have an In-store layby service?

YES! We're happy to offer a traditional in-store layby facility but we do have a few terms and conditions:
Talk With Our Product Expert