Ships within 1-2 weeks
Regular price
$299.00 USD
Regular price
Sale price
$299.00 USD
Unit price
per
Sale
Sold out
In-Store Layby
Talk With Our Product Expert
Trilian® is the total solution for Bass from Spectrasonics
With its comprehensive design, Trilian brings many different types of Bass together into one extraordinary-sounding virtual instrument. 

Trilian is designed from the ground up to be the most versatile bass virtual instrument available today with a new level of expressive, real-time performance for acoustic and electric basses – plus cutting-edge synth bass tones with powerful editing and extraordinary sound quality. Trilian is the successor to Spectrasonics' award-winning Trilogy bass instrument, offering deeper control of musical expression and much greater flexibility of sound shaping. Trilian's 34GB library is 10-times the size of Trilogy and features all new acoustic, electric and synth basses. 

Powered by next generation STEAM Engine technology, Trilian is the first instrument to feature core library integration with Spectrasonics flagship Omnisphere® synth – allowing Trilian's sounds to be used within the Omnisphere environment for further sound design and keyboard/bass splits.

PERFORMANCE 
The acoustic and electric basses in Trilian are sampled at an extremely high level of detail. The combination of the software's intuitive, automatic selection of legato and release articulations as the user plays - and the extensive 'Round-Robin' variations introduced for natural sounding bass lines with repeated notes - create a more dynamic and subtle playing experience. Newly developed multisampled dynamic slides let notes realistically slide from one to another. Each of the basses feature multi-channel mixing between phase-locked microphone/amplifier and direct outputs of each bass. 

BASS INSTRUMENTS 
Over sixty different 4, 5, 6 and 8 string Electric basses are presented in fingered, picked, fretless, slapped, tapped, and muted technique variations – providing a huge variety of sounds for any musical genre. Highlights of the Electric Basses include a Music Man™ 5-string Studio Bass, Chapman Stick®, Lakland™ Rock P-Bass, Clean Fender® Jazz Bass, a Hardcore Rock Bass, a Retro 1960's Epiphone® Viola Bass and much more. 

Trilian's stunning Acoustic Bass is the most detailed instrument Spectrasonics has ever released, with 4 audio channels and over 21,000 samples to create this single instrument! All this combined with Trilian's high-resolution streaming of the sounds puts a depth of realism into performances that is truly inspiring.

SOUND CREATION 
For Synth sounds, Trilian features newly-developed 4-Pole "Juicy" and "Power" Filter algorithms with oscillating resonance that are ideal for electronic bass. Hundreds of synth soundsources were created using over 30 of the most exotic and coveted hardware synthesizers – from the original Moog® Taurus Pedals to the latest boutique analog modular synthesizers. A multitude of extremely powerful editing controls are available for sound design – including the "FlexMod" modulation system, Dual Filters with more than 19 filter types, 6 multistage looping envelopes, 6 full-featured LFOs, dual morphing modulation, modulatable FX racks and much more.  

Trilian's FX racks include all of the renowned FX processors from Omnisphere and Stylus RMX – including a wide variety of amp and speaker models, distortions, dynamics processors, equalizers, chorus, phasers, flangers, delays, reverbs, unique specialty FX and more.

INTEGRATION 
Trilian is the first virtual instrument to feature core library integration with Spectrasonics award-winning, flagship Omnisphere synthesizer. Trilian's complete sound library can be opened within Omnisphere for further synthesis and expanded performance possibilities.

Trilian's Arpeggiator features the "Groove Lock" technology Spectrasonics pioneered in Omnisphere and Stylus RMX's Time Designer – which means that with a simple drag and drop action, the feel of bass patterns created with Trilian's Arpeggiator can be perfectly synchronized between all three of Spectrasonics instruments.
 
SYSTEM REQUIREMENTS FOR ALL USERS
2.0 GHz or higher processor
4GB RAM minimum, 8GB or more recommended
USB2 Port, Broadband internet connection or Dual Layer compatible DVD-ROM drive
40GB of free hard drive space
Mac Users:
OS X 10.10 Yosemite or higher
Intel dual core processor or higher
AU, VST 2.4 or higher, RTAS or AAX capable host software
Audio Unit plugin requires host with support for "Cocoa" based plugins 
Native 64-bit and 32-bit on OSX
6GB of RAM or more if using the Sample File Server
Windows Users:
Microsoft Windows 7 or higher
VST 2.4 or higher, RTAS or AAX capable host software
Native 64-bit and 32-bit on Windows
Share
View full details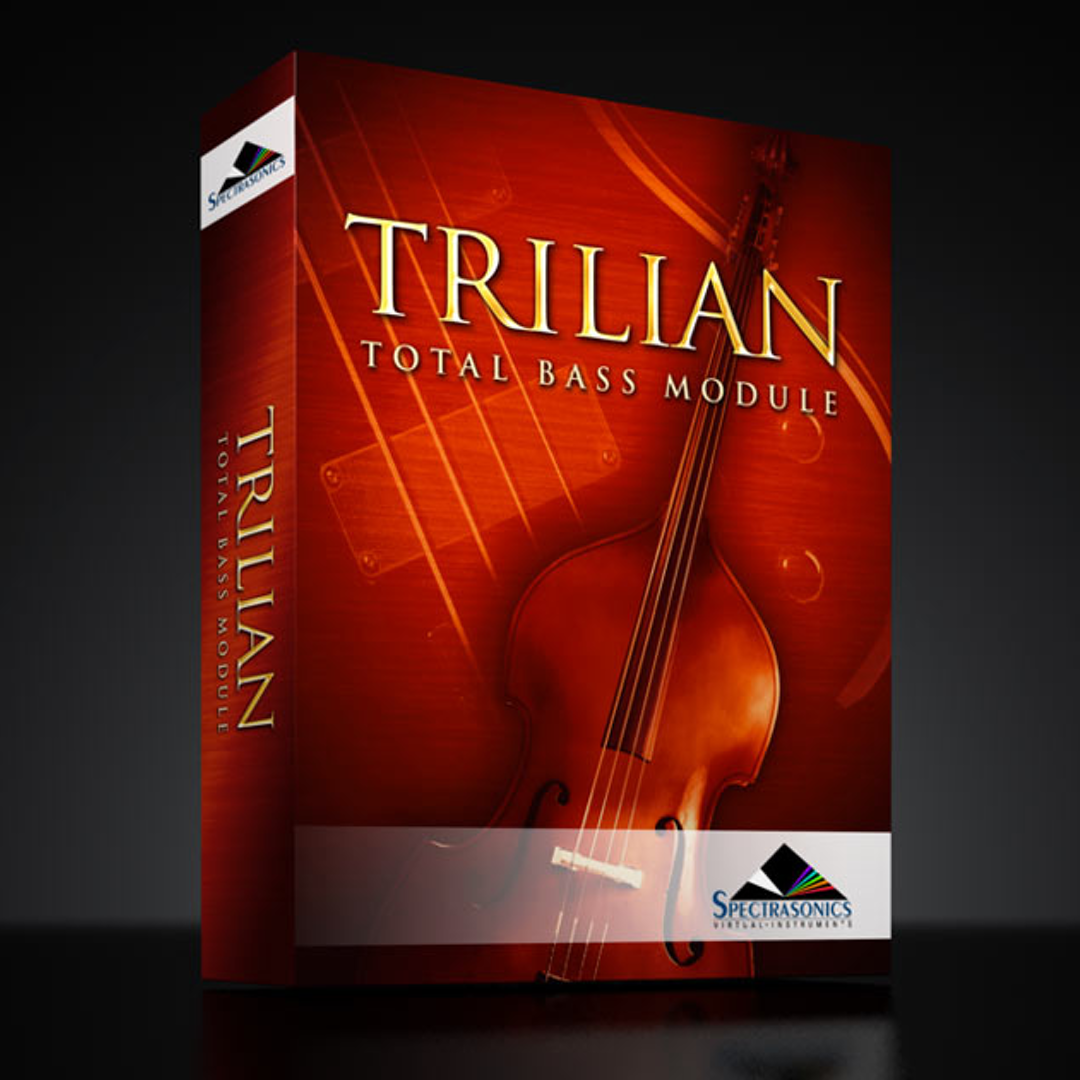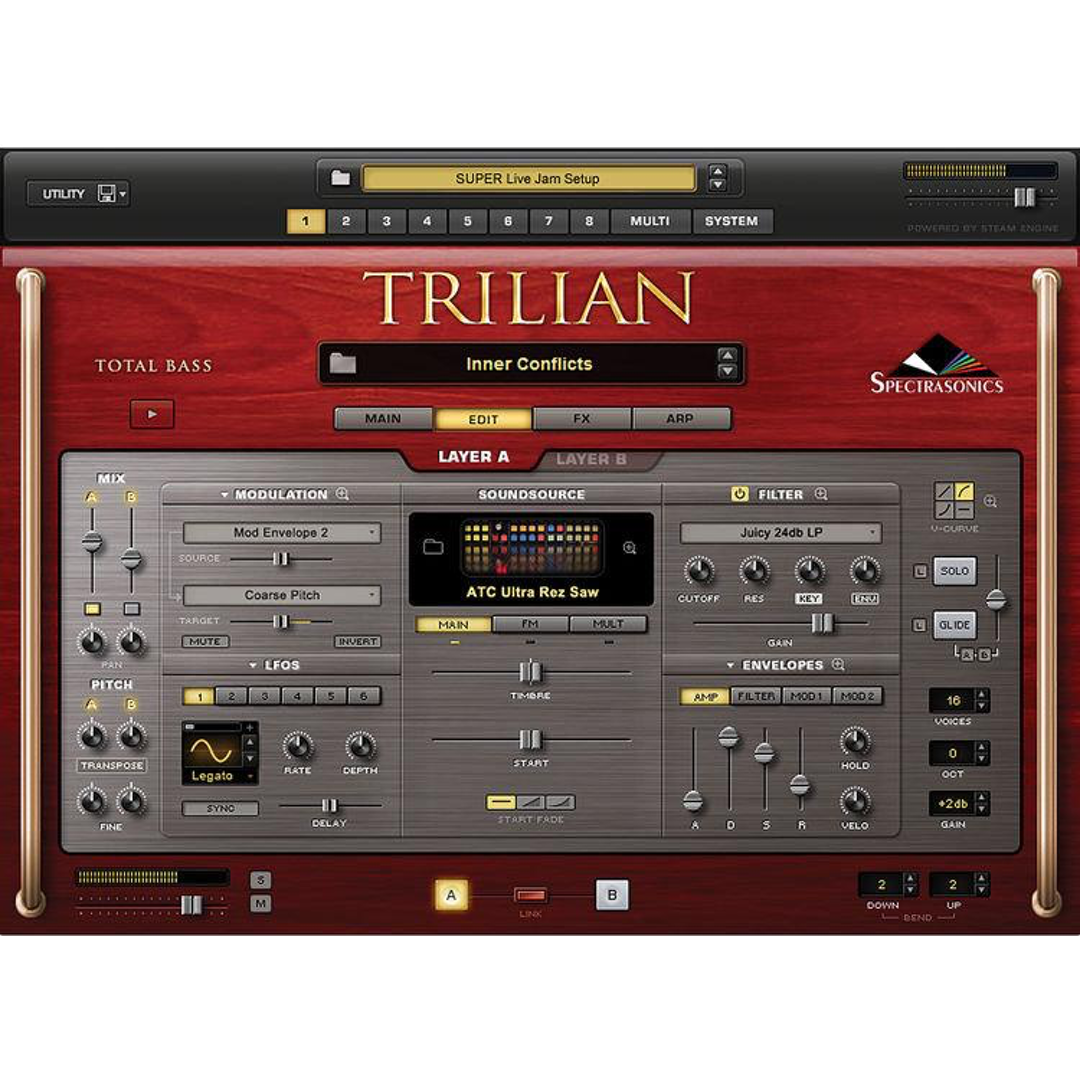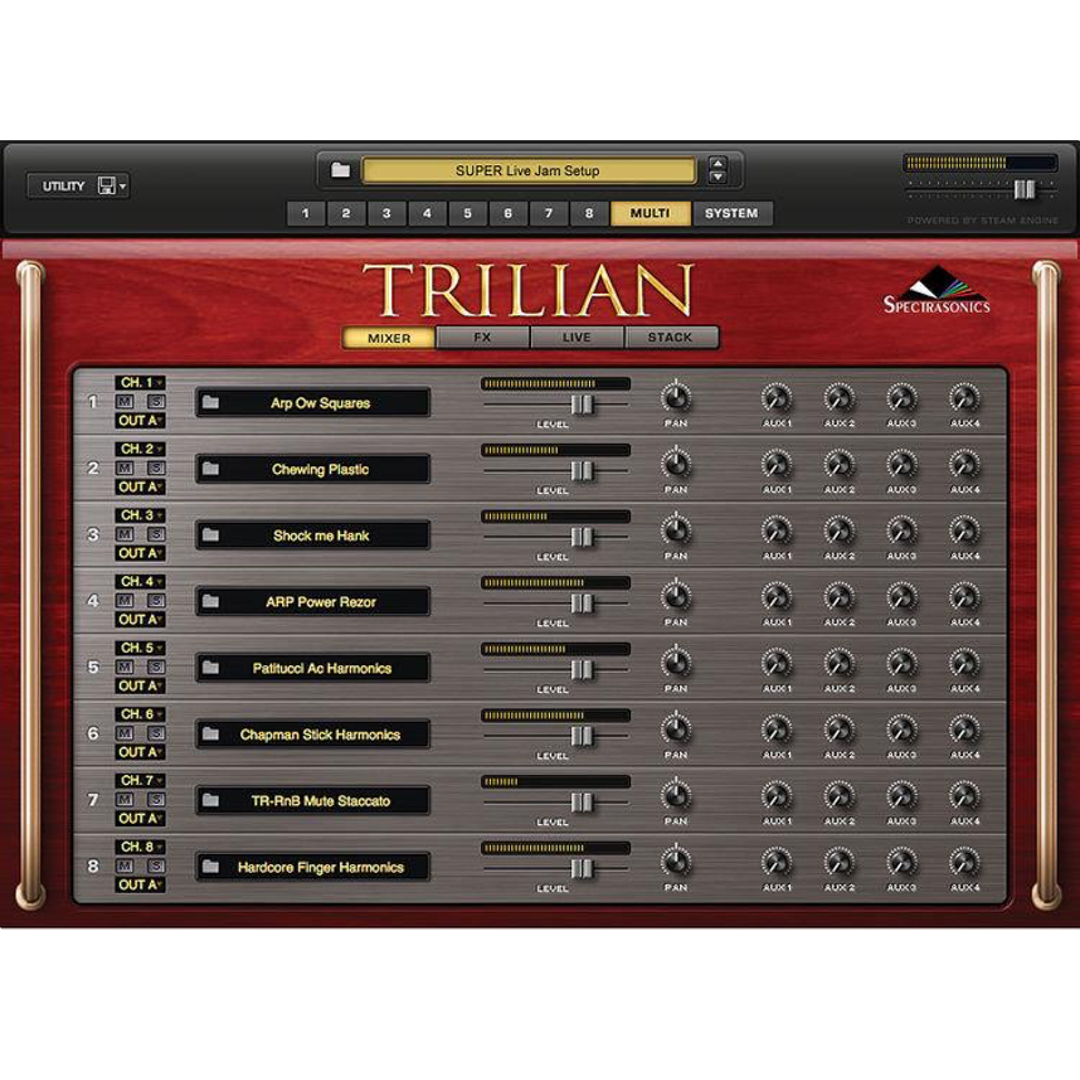 FAQ
Are you an authorized reseller?

YES! We are an authorized reseller in New Zealand.
Are you a NZ registered company?

YES! 100% NZ Owned & Operated.

Company Name: GROOV Creator Limited

NZBN: 9429049024326

GST No. 133-570-802
Where are you located?

We are based in Fendalton, Christchurch, New Zealand.
Do you ship from New Zealand?

YES, We ship all orders from our office here, in Christchurch, NEW ZEALAND.
Can I pick up my order?

Simply select "Pickup" at checkout, then complete your purchase online.

Once you've placed your order, we will send you the notification email then you can schedule a pickup.

Important note: If the product is on backorder, we will contact you when it is ready for pickup. If you would like to check if the items in your order are in stock, we recommend you go to each product page.

See available date & time here
How long does it take to dispatch my order?

We dispatch in-stock items within 1 business day. Orders placed during a weekend or public holiday will be processed the next business day.

Important Note: If the product is not in our inventory, please see an estimated delivery on each product page.
Can I pay with Afterpay, Zip or Laybuy?

Absolutely YES! You can select your preferred payment option at checkout.

See our payment options here
Do you have an In-store layby service?

YES! We're happy to offer a traditional in-store layby facility but we do have a few terms and conditions:
Talk With Our Product Expert