Ships within 1-2 weeks
Regular price
$222.89 USD
Regular price
$222.89 USD
Sale price
$222.89 USD
Unit price
per
Sale
Sold out
In-Store Layby
Talk With Our Product Expert
A 400-page journey through Roland's 50 years of inspiration, innovation, and insight – coming this summer!
This year marks five decades of Roland technology inspiring musicians around the world. To honor this milestone, award-winning music tech publisher Bjooks has created INSPIRE THE MUSIC – 50 Years Of Roland History, a 400-page hardcover book celebrating the culture, people, and technology of Roland.
Readers will enjoy colorful interviews with world-renowned artists and Roland designers, discussing their relationships with instruments and making music. The book offers insights into the worldwide Roland culture, and a timeline will trace Roland's history from its humble beginnings under founder Ikutaro Kakehashi to its current place as a worldwide leader in music technology.
In addition to the people, INSPIRE THE MUSIC showcases the gear that inspired them. Gear fans and curious newcomers alike will enjoy illustrated stories about product lines, popular machines, quirky products, and more.
INSPIRE THE MUSIC is a fun, engaging, and informative tour through evolution and revolution in beat making, keyboards, pianos, synthesizers, guitar and bass products, drums and percussion, music production, and more. Not only does this book open up the world of Roland to every music enthusiast, it explores the history of music technology and how it inspired the music itself over the past 50 years.
Over 70 interviews with artists, DJs, and producers
INSPIRE THE MUSIC gets up close with the world-famous artists and their relationship with Roland products, production, and performing. This book shows the tools in the hands of the creators – tools that have been created by visionary product designers and engineers who've sought to design the future. 
In this celebration of innovation and creativity, readers are introduced to a world of artists, DJs, and producers through insightful stories and interviews: Thomas Dolby, Jimmy Jam & Terry Lewis, Ali Stone, Omar Hakim, Sister Bliss, Howard Jones, Orbital, Richie Hawtin, Peaches, Culture Club producer Steve Levine, Guy Fletcher of Dire Straits, Clive Deamer of Radiohead, Gingger Shankar, Swizz Beatz, Rachel Z, Nick Rhodes and Roger Taylor of Duran Duran, Nita Strauss, DJ Jazzy Jeff, Steve Stevens, Johnny Marr of The Smiths, Buffy Sainte-Marie, electronic music pioneer Jean-Michel Jarre, Yana Reznik, Jeff "Skunk" Baxter of the Doobie Brothers, Rance Dopson, Bonnie McIntosh, Egyptian Lover, and many more.
Insights, instruments, and innovators 
INSPIRE THE MUSIC tells a story of people, technology, innovation, courage, quirkiness, and defining moments. It goes beyond the products alone – it's the visual story of a brand and the world it created, with exciting new insights on every page… including a rare glimpse into the world of the innovators who helped design the gear that made Roland what it is today.
Multiple chapters examine the evolving world in which Roland products came to be, and how their inventive and innovative approach to the art and craft of music led to machines that the world often didn't know they needed until they had them. INSPIRE THE MUSIC tells the story of how Roland gear helped inspire entire musical genres, from 1980s New Wave to today's EDM and hip-hop scenes.
Beyond the obvious icons – the Jupiter-8 and other synthesizers that helped redefine pop music, the TR-808 and TB-303 that became the rhythmic voice of everything from rap to acid house, and the BOSS Compact Pedals that forever changed the sound of electric guitar – readers will get to know the context and history of uncommon yet influential technologies. They'll be introduced to guitar synthesizers, electronic percussion like the V-Drums and the HandSonic, how the Octapad became a mainstay of modern music in India, the Grooveboxes that added new dimensions to beat making, the Loop Stations that helped establish shoegaze, and much more. INSPIRE THE MUSIC gives insights into the technology that opened new creative and practical possibilities for artists worldwide.
Share
View full details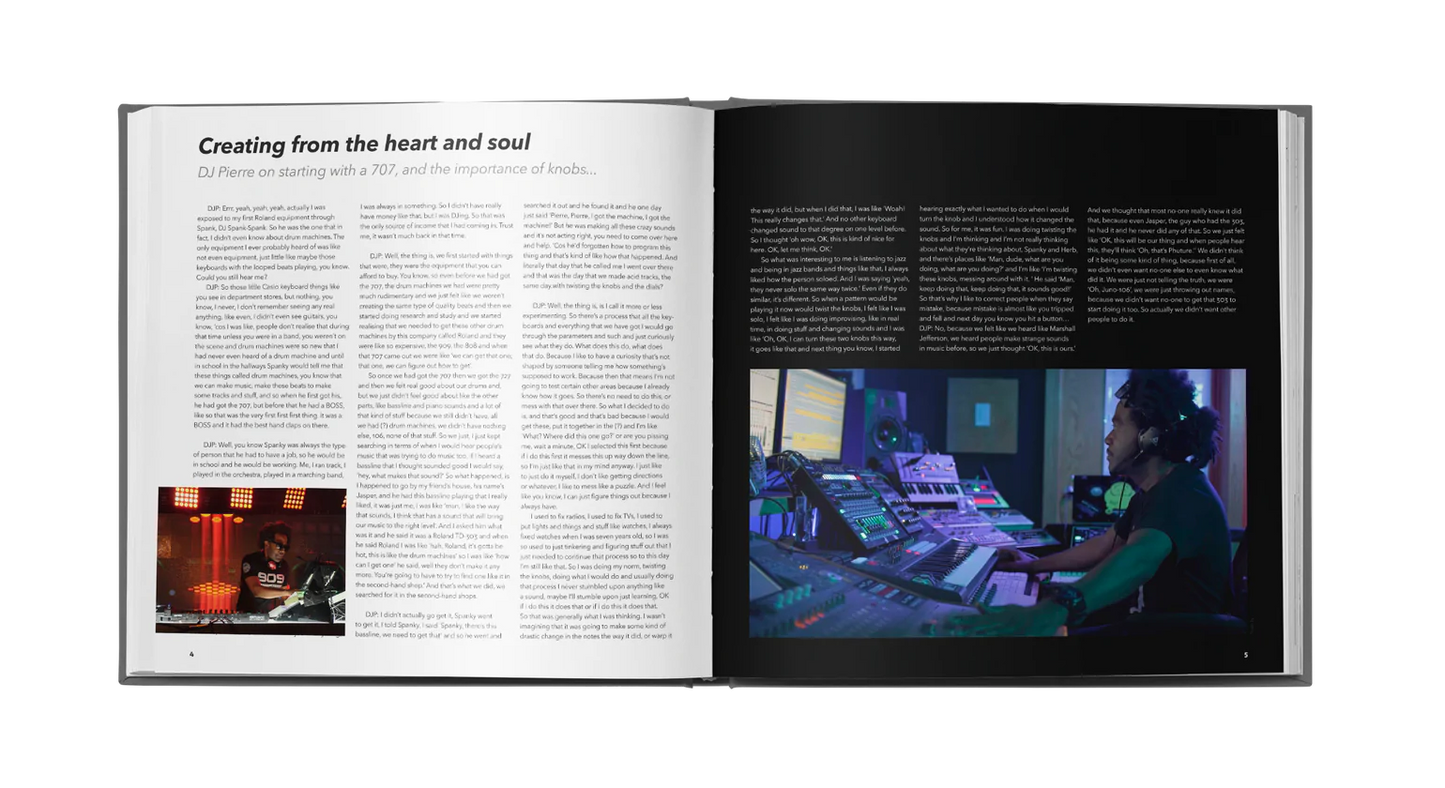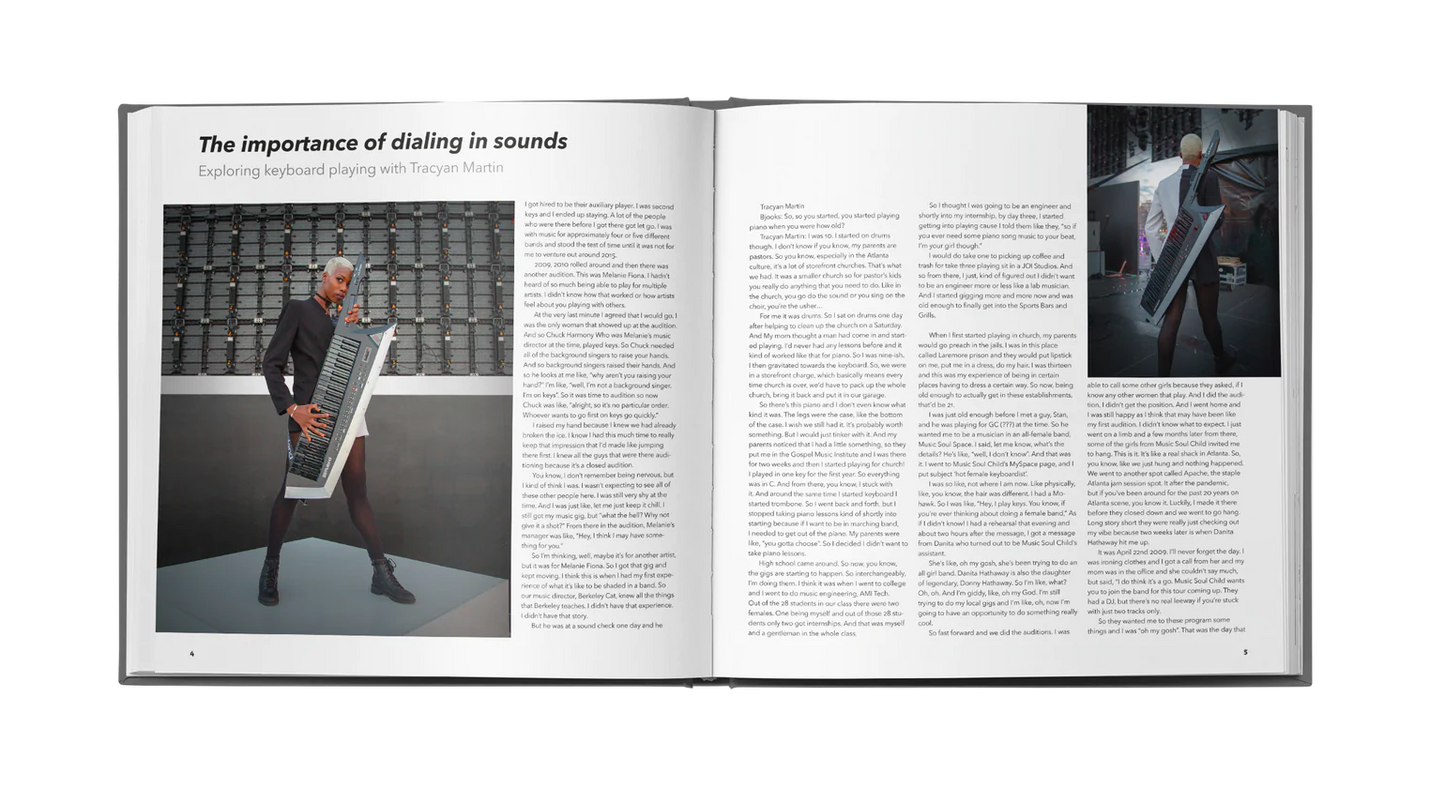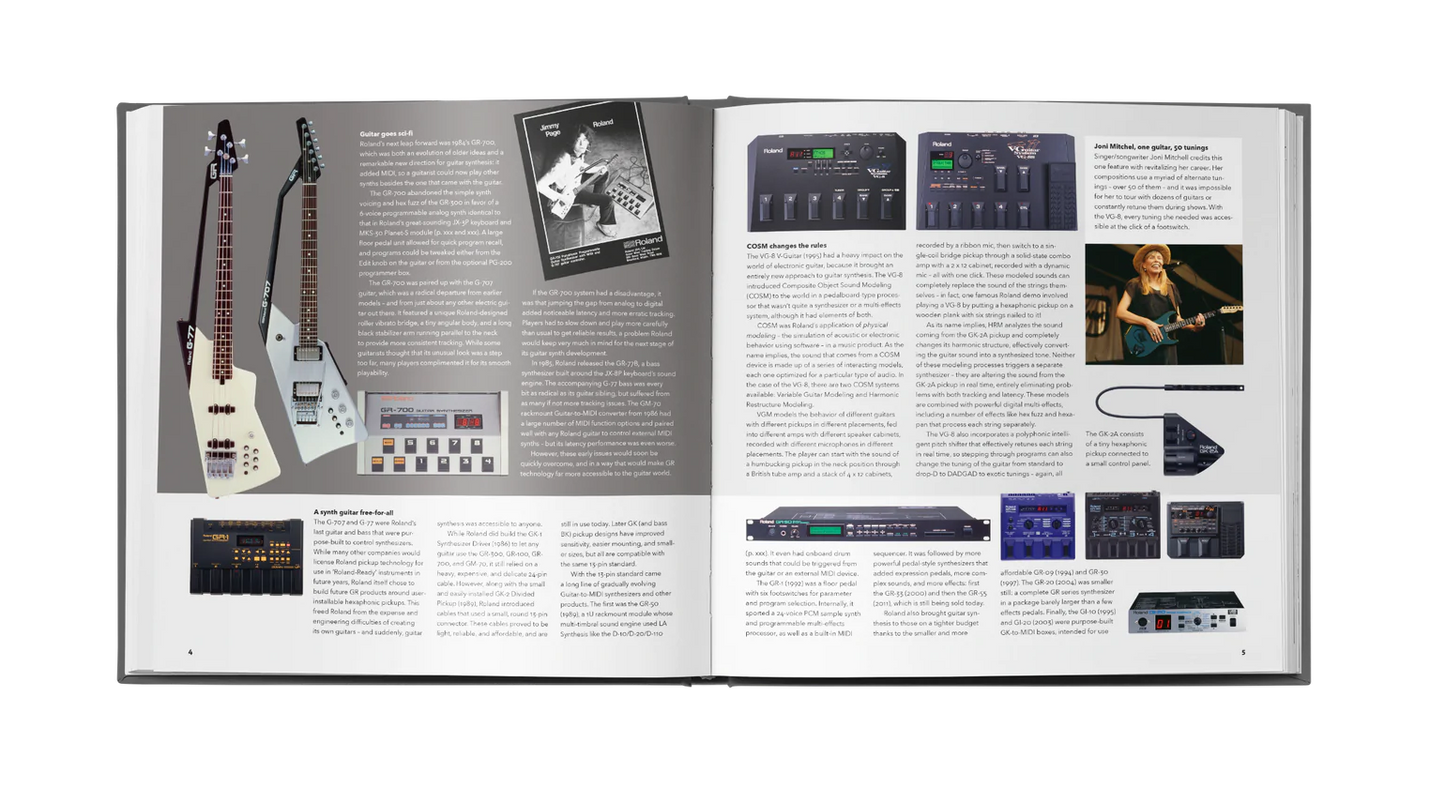 FAQ
Are you an authorized reseller?

YES! We are an authorized reseller in New Zealand.
Are you a NZ registered company?

YES! 100% NZ Owned & Operated.

Company Name: GROOV Creator Limited

NZBN: 9429049024326

GST No. 133-570-802
Where are you located?

We are based in Fendalton, Christchurch, New Zealand.
Do you ship from New Zealand?

YES, We ship all orders from our office here, in Christchurch, NEW ZEALAND.
Can I pick up my order?

Simply select "Pickup" at checkout, then complete your purchase online.

Once you've placed your order, we will send you the notification email then you can schedule a pickup.

Important note: If the product is on backorder, we will contact you when it is ready for pickup. If you would like to check if the items in your order are in stock, we recommend you go to each product page.

See available date & time here
How long does it take to dispatch my order?

We dispatch in-stock items within 1 business day. Orders placed during a weekend or public holiday will be processed the next business day.

Important Note: If the product is not in our inventory, please see an estimated delivery on each product page.
Can I pay with Afterpay, Zip or Laybuy?

Absolutely YES! You can select your preferred payment option at checkout.

See our payment options here
Do you have an In-store layby service?

YES! We're happy to offer a traditional in-store layby facility but we do have a few terms and conditions:
Talk With Our Product Expert